Holler to Chris for that gif. It's amazing.
In that same sense, I'm sending you some MOTHERFUCKING JAMS, Homie.
So sip on that alizé and relax as I introduce you to music made to make you freak the fuck out.
First
ah, big up Cecil Otter and Swiss Andy. WUGAZI makes me VERY happy.
It's currently being played ON REPEAT. Oh shit 11x.
Sleep Rules Everything Around Me by WUGAZI
via
Wugazi
Then a mix that was playing for me ALL DAY yesterday.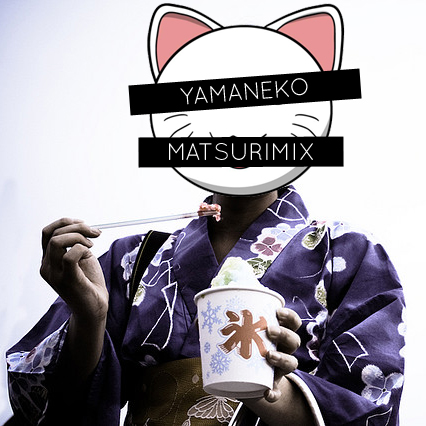 Yamaneko - Matsurimix
Yamaneko - Matsurimix by yamaneko
Tracklisting
here
!! [amazing tracklisting, btw]
I know I've been pretty quiet on the blog front. Life happens. Shit happens. Love happens. FREEDOM happens.
Then you realize that even coming back, nothing has changed.
Same events, same bands, same faces. Which comforts me for a while. Until I grow tired and long for something else.
LIKE GOING TO FABRIC AGAIN!!!  [line up for this Friday: Ben UFO b2b Oneman, Jackmaster b2b Cinnaman, Joy Orbison, Loefah, Pinch, Mosca, Braiden.....NO BIG DEAL!!]
If you are somewhat unaware of the talent simmering at the brim, check out Jackmasters Fabric appearance from last month.
Fabric 57
FABRICLIVE 57: Jackmaster from Fabric London on Vimeo.
Hollerrrrrr.
Ok, now that you know I'm alive and didn't drown during the boat party, here we are.
[pfft, you know I took that shit over]
Thanks to Brooke for the pic <3
Anyhoot, I'm back and it's time to celebrate what this country fought for!!!
The right to ignore taxes and keep the rich, rich!!! Fuck yeah, 'merica!
Mommas getting drunk [but NOT DRIVING!!! No refusal wkd alert.]
Secrest out.
xo
'Legs