ohmybagoodness, there's so much going on this weekend, it's kinda overwhelming.
Especially since ACL was this past weekend. You kids are craaaazzzy man.
Tonight, Sailor Jerry will be out at The Thirsty Nickel from 11-12 getting you sauced. Be there!!
Then we can both head over to the
Austin Bike Prom
at Beauty Bar
Or there is Dan Deacon at Emos. Should be a great dance party.
ORRRRR The Black Lips at Mohawk
Then there's also a fundraiser party at the Music Gym to get Austin out of jail. Situation sucks, so donations would be awesome. Also there will be booze, but if you want to drink all you can, bring your own shit. You know how it goes.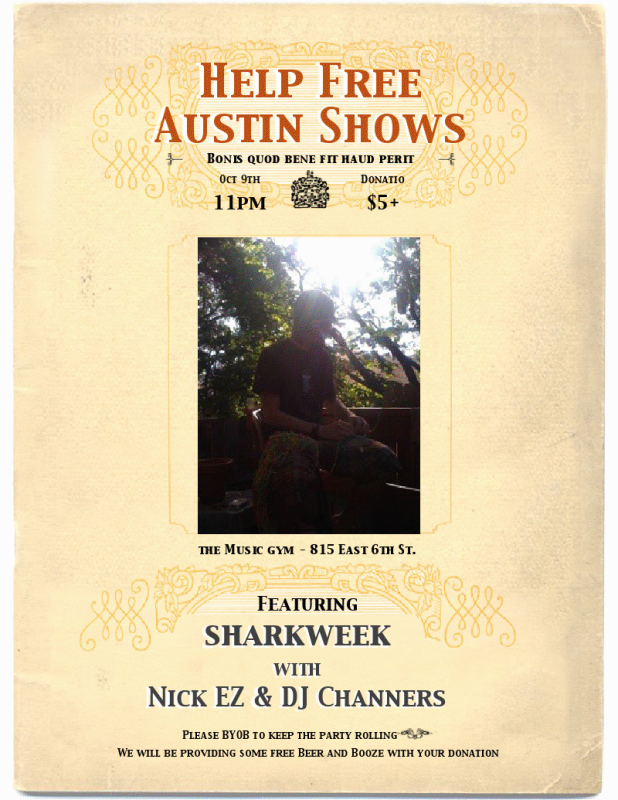 Then you should rest up for Saturday night.
Sailor Jerry will be at Maggie Maes Saturday night from 11-12 :)
Then the goodness that is Murder City Devils at Mohawk [which is sold out, suuuucks for you]
So if you didn't get that ticket, head over to Emos for Wavves [and if the black lips are still in town, maybe a little
rumble action
]
Then Sunday
Hair Metal Pedal Party @ Birds on E 6th
Ghostface Killa at Emos
with local boys Phranchyze and Dubb Sticks
Second Sunday Sock Hop at Shangri La
and of course, church at Barcelona for
Mad Classy
Stay classy austin
xo
'legs