We are all very fond of our local scene.
So when tragedy hits so close to home, it's a scary feeling, individually. But one of my favorite thing about this city is how we are all able to come together, except on
statesmen comment posts
but that's a whole different discussion.
But when it's our scene, we come out to support it all.
And sadly we have been called to do just that.
We all know about the horrible passing of Jon Pettis of
The Bankrupt & The Borrowers
.
And as sad as the situation is, there are still people left with not only a loss of an amazing person, but simple household things, that we sometimes take for granted.
So they set up a paypal account for Jon's fiance and housemates to make this giant loss a little easier.
Details to help contribute
here
Then I just found out Ian McDougall, guitarist for
The Riverboat Gamblers,
was hit by a car, on his bike, last weekend.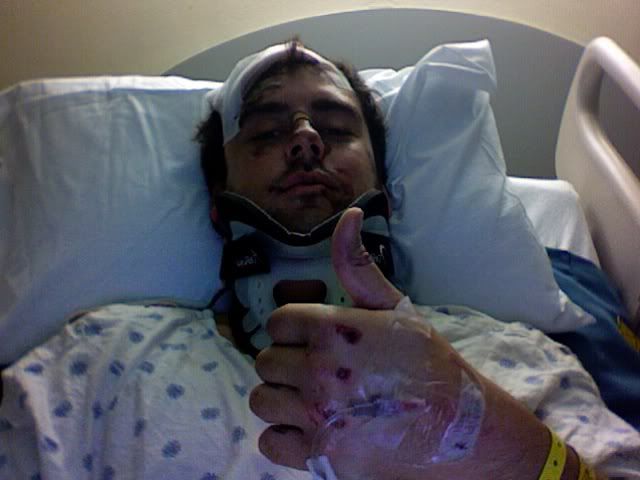 After finally making it out of ICU, he is stable and on his way to recovery, but it's looking to be a long one. So to help out with his medical bills and regular bills they have set up a paypal account for him as well.
Details to contribute
here
And lastly, there is a benefit party at Mugshots tonight for Allison Narro's friend and roommate, Christina Balboa.
She was injured and through surgery has to have 7 pins in her arm. She is currently a stylist, so being without a hand will put her out of work for her recovery time.
So tonight, they put this thing together to help raise money for the bills she has and has also just acquired via the medical treatment.
But lucky for you, there will be free beer, and a huge raffle!
Prizes including;
500 dollars in tattoo raffles
Over 200 dollars in bar tabs
thunderbird giveaways
free haircuts and dyes
Just remember, no one is asking you to save the world, but anything helps.
xo
'legs